Ever wonder how the folks on the Facebook Scrabble leaderboards play the word "OXYPHENBUTAZONE" for almost 2000 points?
Here is one way.
Several postings and videos detail how to spell oxyphenbutazone for 1780 using TWL words. However, if you want to play oxyphenbutazone on the Scrabble application for Facebook there is a problem. The way the board is laid out in the 1780 point play features a word that the Facebook version does not allow. While Scrabble's Facebook version allows PREQUALIFIED it does not allow REQUALIFIED. This results in the inability to make the exact play.
In an effort to get near that high score I set out to determine how it would be possible to spell oxyphenbutazone.
Keep in mind that you must use both blanks for Ns if you do it like this.
Here are some screen captures of the steps I used to play oxyphenbutazone. Some have been left out but this should give you the basic idea. You do not have to follow this step by step but be careful to not set yourself up for a word you cannot spell in one play.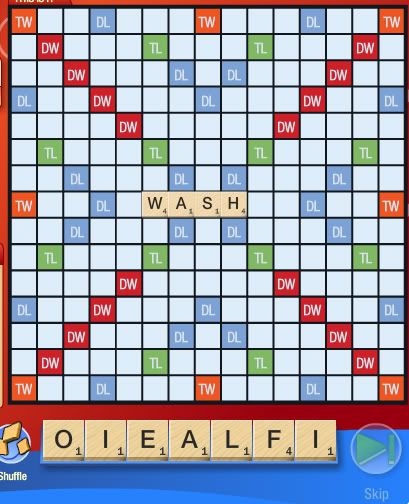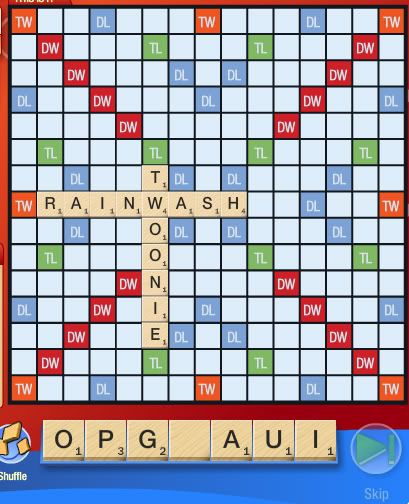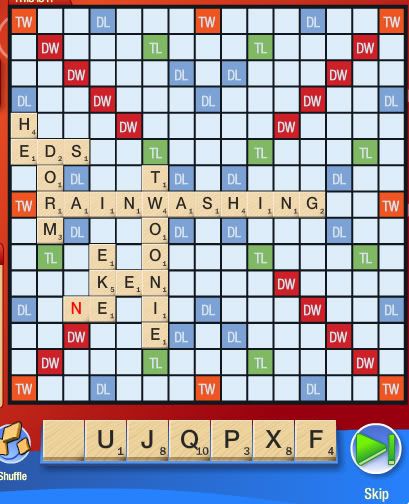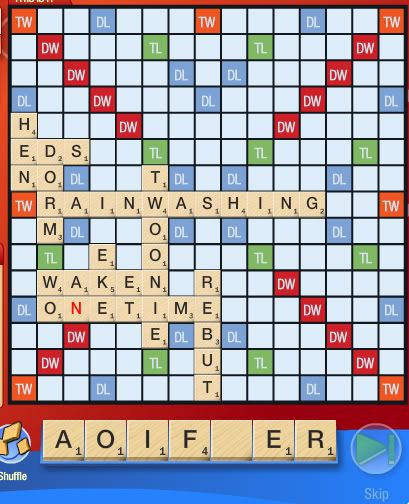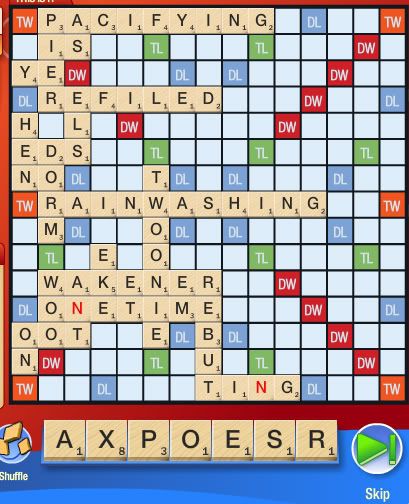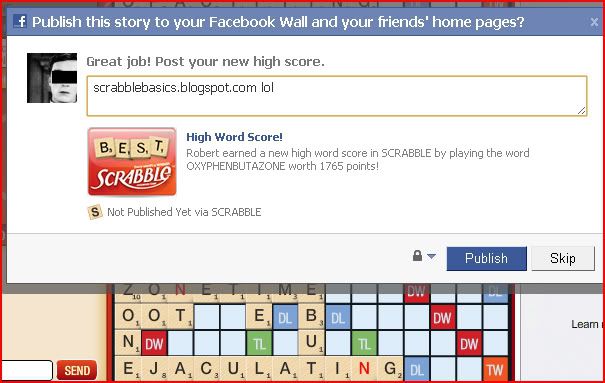 -Oxyphenbutazone you later.